Illinois Concealed Training Inc.
Illinois Concealed Training Inc. is a Chicago land based training center. Our Instructors are Certified by the  National Rifle Association of America. That means we are properly trained in orchestrating and explaining in great detail the fundamentals in the use of a firearm. We take pride in what we do conducting our classes in the most professional and courteous manner. Our Classes are designed and executed properly.
We strongly believe that every student should interact in order to achieve the best results. While participating in one of our classes, we will demonstrate in great detail while having students perform exercises to obtain a hands-on training. After completing one of our classes, we believe our students will comprehend and preform what they have learned in class and continue to develop their skills.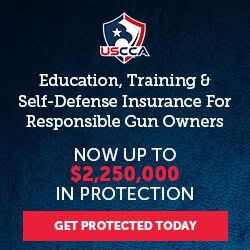 Register today for our next class!
Please let us know what class you would like to attend. All of our classes will require registration to accommodate proper seating. Concealed Carry Class fee includes classroom materials, ammunition (30 rounds) pistol usage,eye and ear protection, targets, range fees and certification. (no hidden fees) GIFT CERTIFICATES ARE AVAILABLE. Finger printing on site upon request. Illinois Concealed Carry Class prices subject to change without notice. Scheduled classes can be rescheduled depending on the student attendance.
Friend or follow us on Facebook !
 Next Illinois Concealed Carry Classes $125 all inclusive sale!
Prices are subject to change any anytime without notice!
Saturday & Sunday classes only
               October Classes
10/26/2019 - 10/27/2019 - LADIES ONLY CLASS - $85 
         November Classes
11/2/19 - 11/3/2019 - Men / Ladies $125
Class hours are from 9am-5pm both days
 3 Hour Renewal Class Only $65 ( Must use own weapon and ammo to qualify ) firearm rental is available.
Call for more details..
Private Shooting Lesson (1 hour)             $ 60  Upon Request
NRA Approved Courses
NRA New Shooter Course                        $ 50 TBT (2-3 hour class)
NRA Basic of Pistol Blended Learning     $125 - TBT
NRA Basic of Pistol Instructor LED        $ 170 - TBT